Handcrafting during Covid-19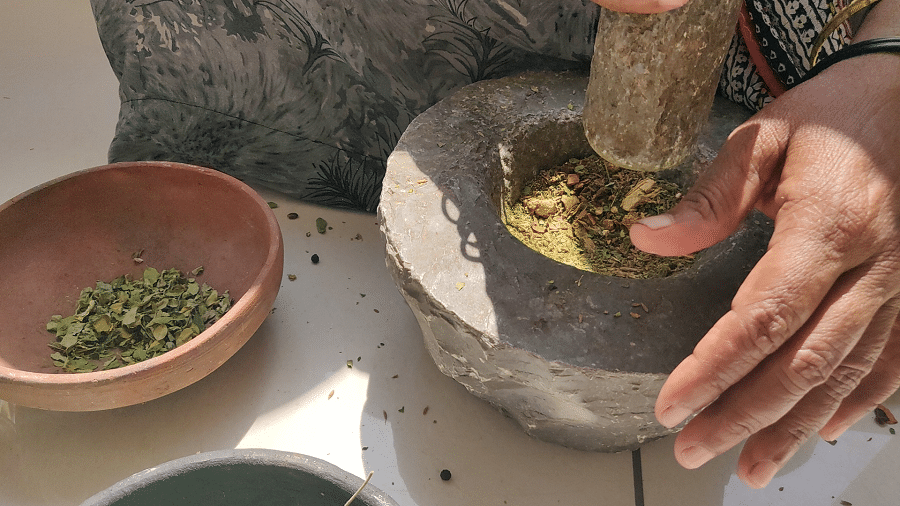 Hey all! you know that Nutreat is one of its kind, we handcraft your foods to treat you & nourish. The world is not as before, unpredictable situations has banged us and trying to teach us something about our lifestyle and domination over nature. In running back to our roots, the current situation made us to indulge more while crafting Nutreat as we slowed down more and allowing only 2 helpers per shift each day. This process is making us work more precise than before and enjoy the aroma & handmade music better
You may wonder, that we are not using any gloves or nose masks while handcrafting Nutreat, but guys please be practical that Nutreat is real a food rather than a product, so its really important that we touch and feel the texture, aroma to judge the correct roasting etc. Just you and your mother do in your Kitchen right. Its a lively food hence be ensured that we do it by following good hygiene as usual but at a slow pace, so maintaining better social distance.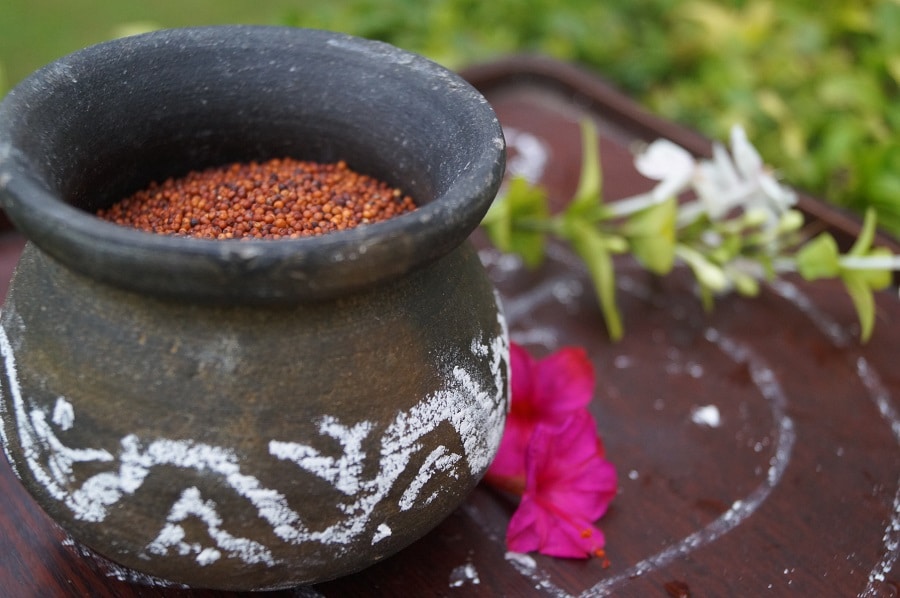 One Customer....
Exactly like at your home right! Only for you and no more mess with lots of stuff. Embracing the grinding, roasting and of course strain too ;) We planned only 3 shifts a day and 2 helpers per each shift. Each shift only one customer.
Wrapped in Nature
Of course the situation has made us to get wrapped by gloves, masks etc. But we lucky enough to be wrapped by the nature, 3 sides by river Godavari & 4th side by Bay of Bengal. This means very restricted & minimum transport & minimum spread. This should be the reason that we did not have single case till now.
The Perfect Packaging
Most of you might have already experienced our packaging that we have been following, the 3 layer packing. The food tins are packed in single carton which is wrapped by a plastic wrap and then by plaster tapes. This makes 2 protective layers over the carton which you can remove after receiving the shipment without touching the original food tin.
No hand Pick Up
As a precautionary measure we made few changes that we are not allowing any courier persons near our door. We made our own recycled holders that carry minimum packages (5) which are placed near our entrance (50 feet away from our door) and drop all the shipments there. The courier persons will pick from there itself. Same steps are followed while we receive our raw material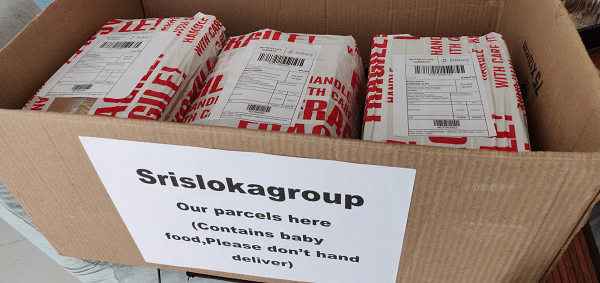 Safety Guidelines
Please follow the guided steps by the Government of India while receiving the parcels.
1. Don't accept the parcel directly by hand.
2. leave the parcel in sunlight for 8 at least outside without bringing home.
3. Sanitize your hands & remove the outer 2 layers without touching the original carton.
Wash your hands and then remove the carton.
4. Store Nutreat in a clean and safe container removing the original tins.
5. You can use the tins for storing non-reacting food stuff after cleaning them.